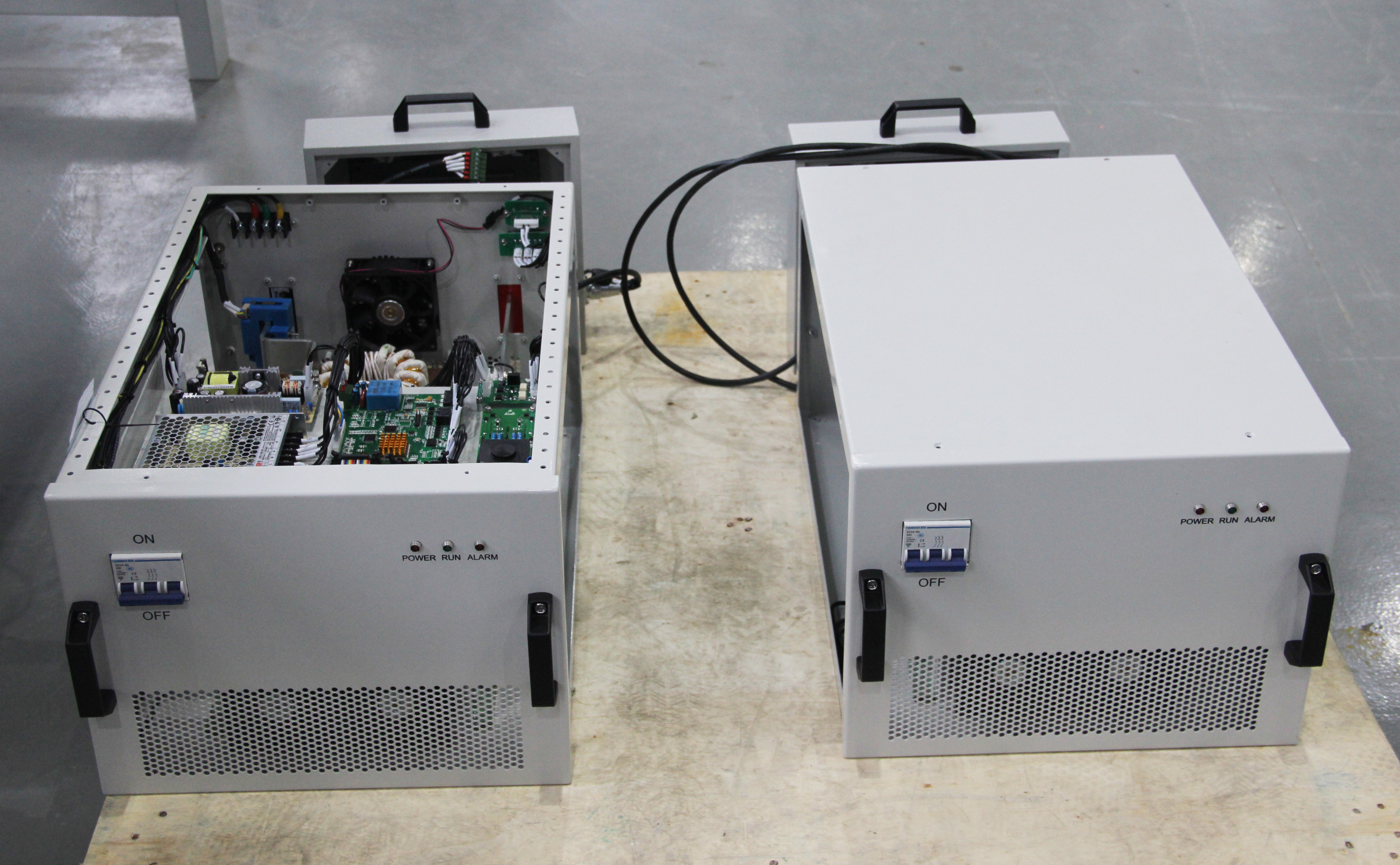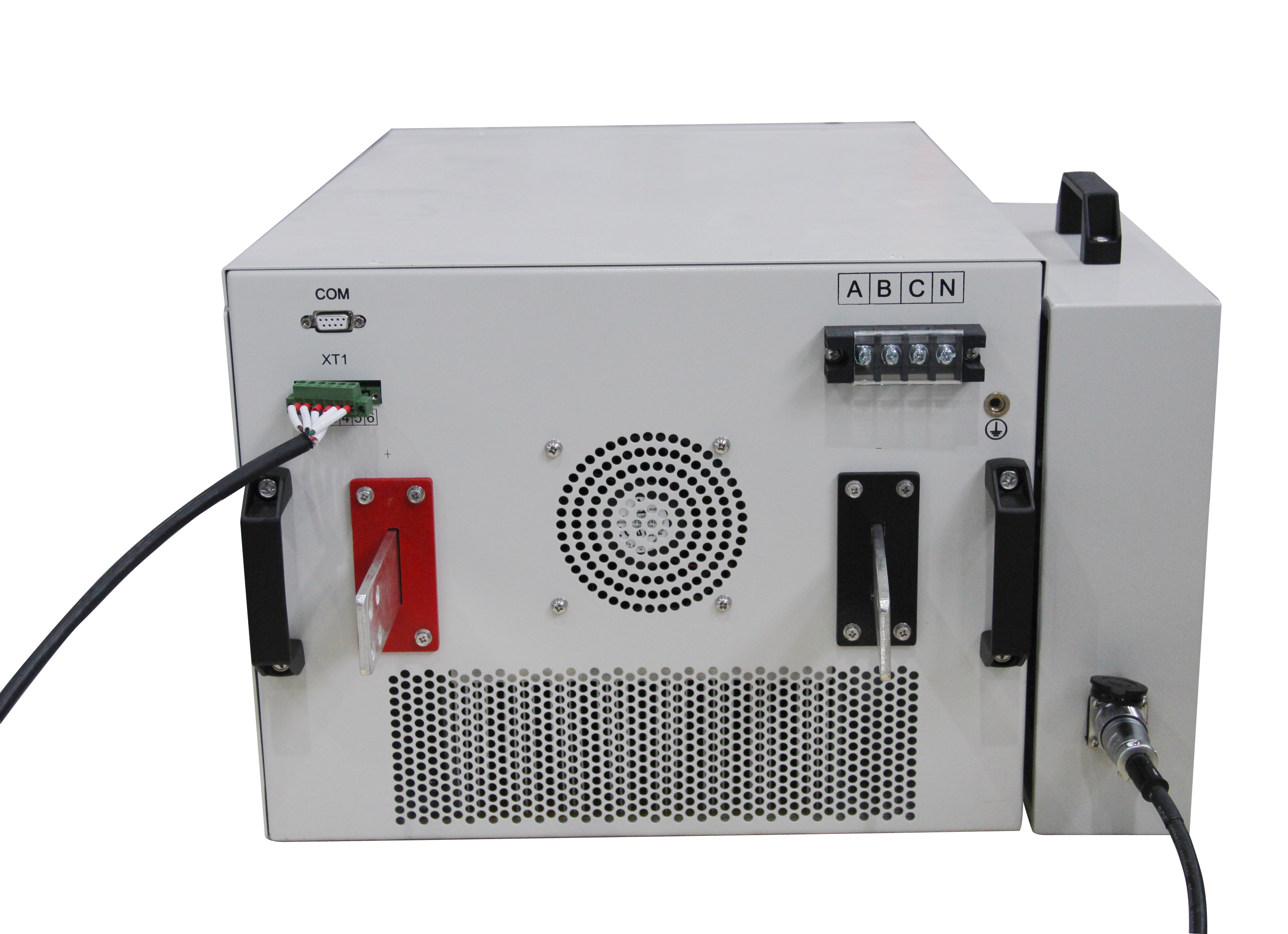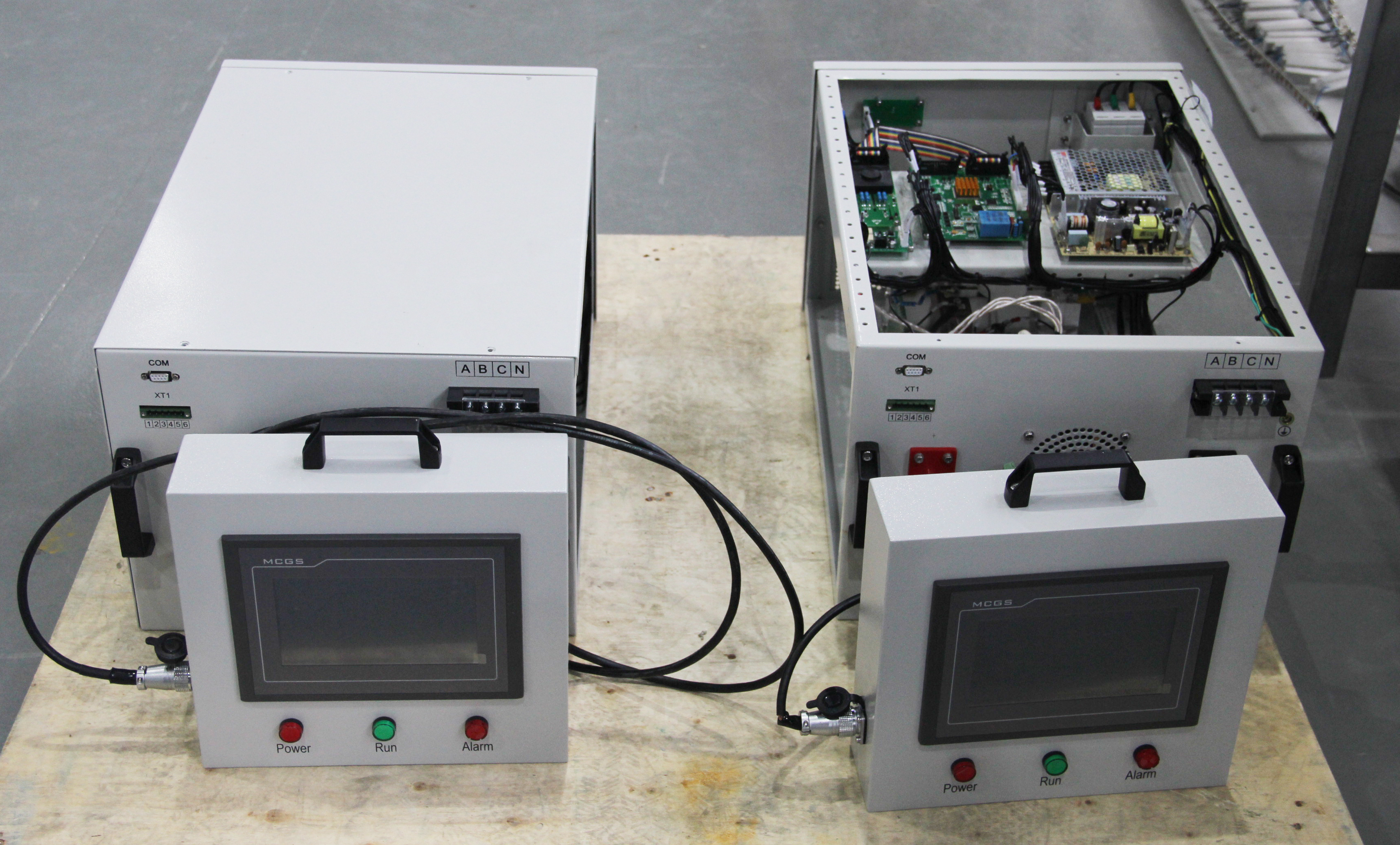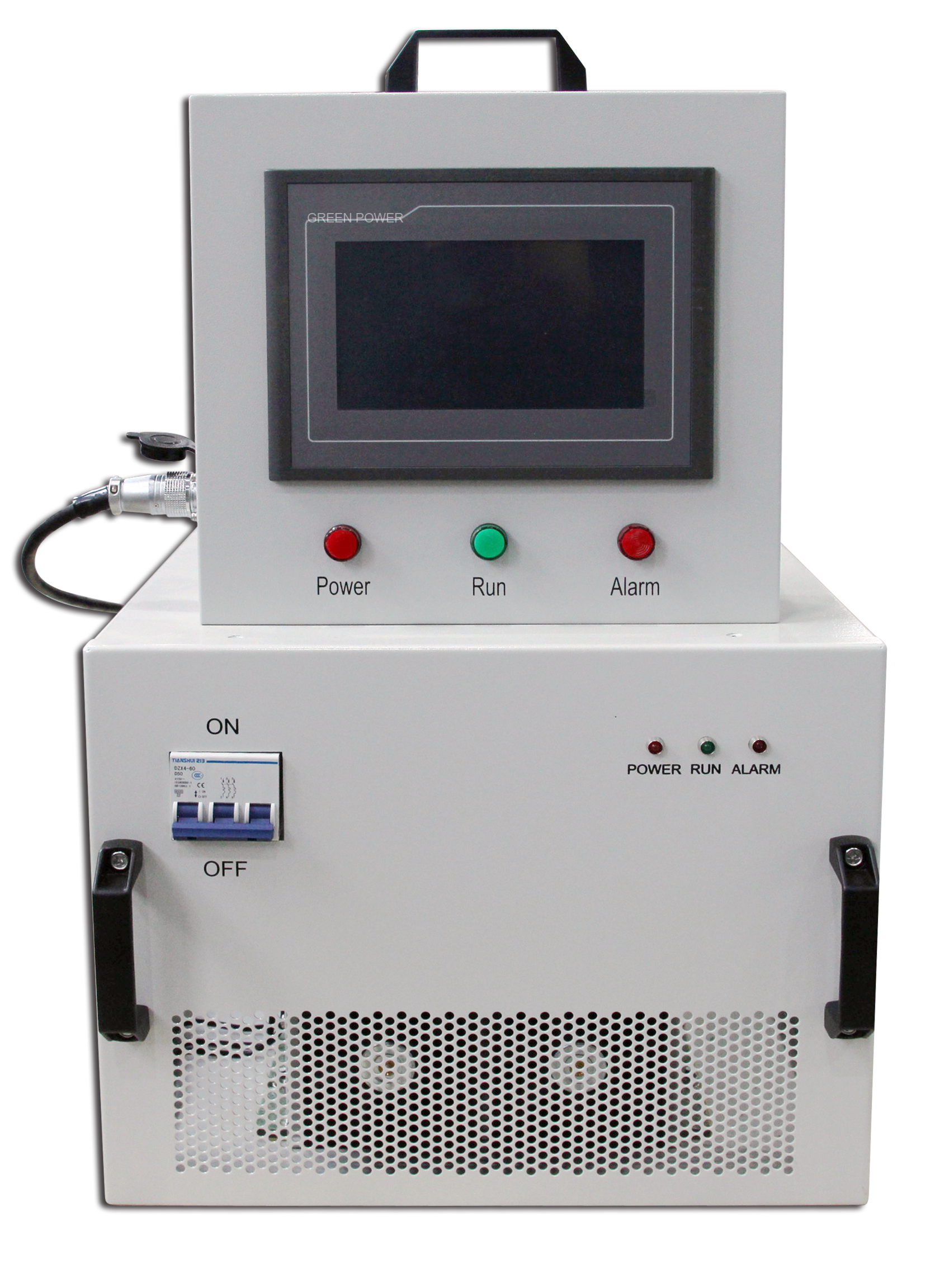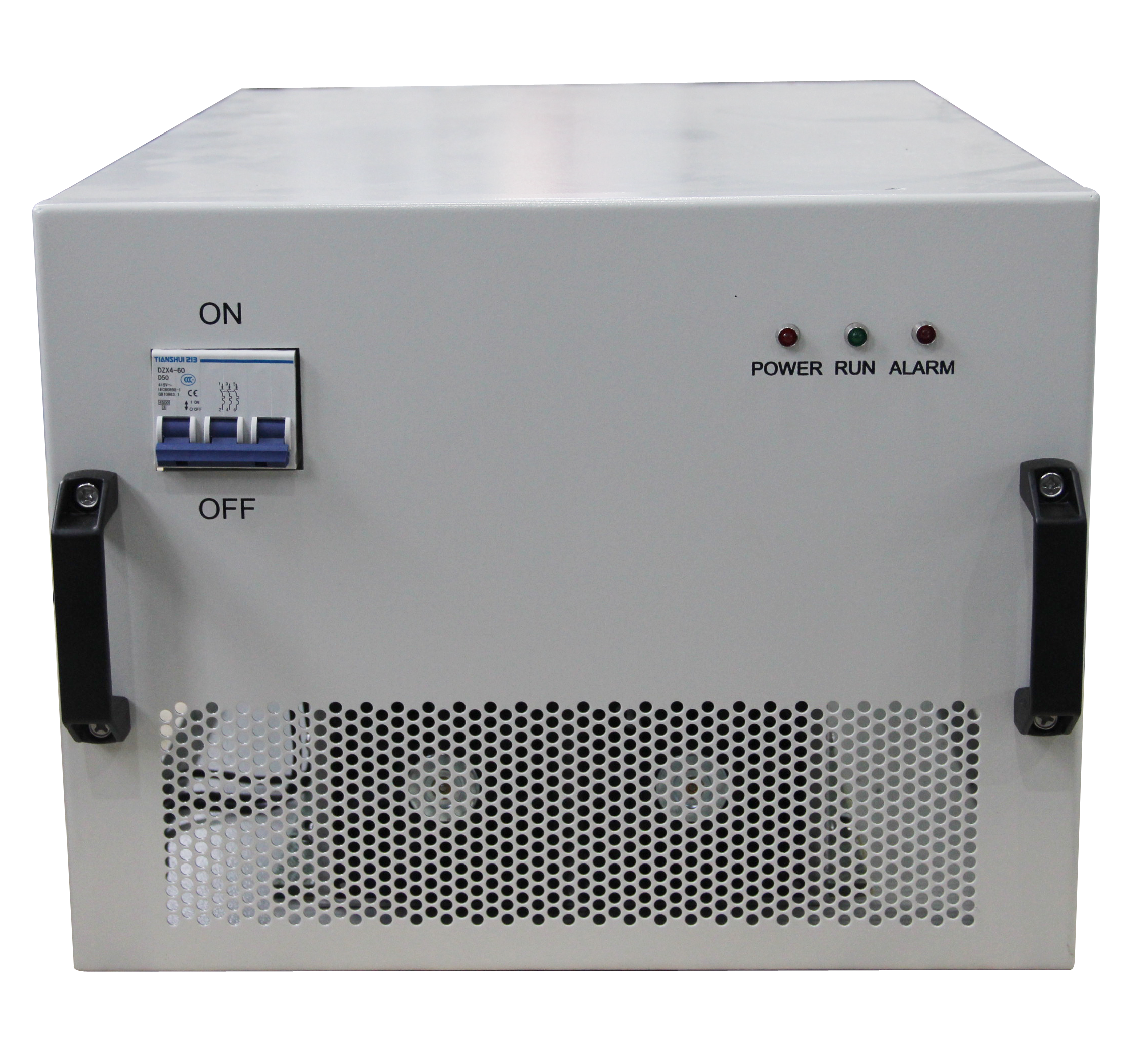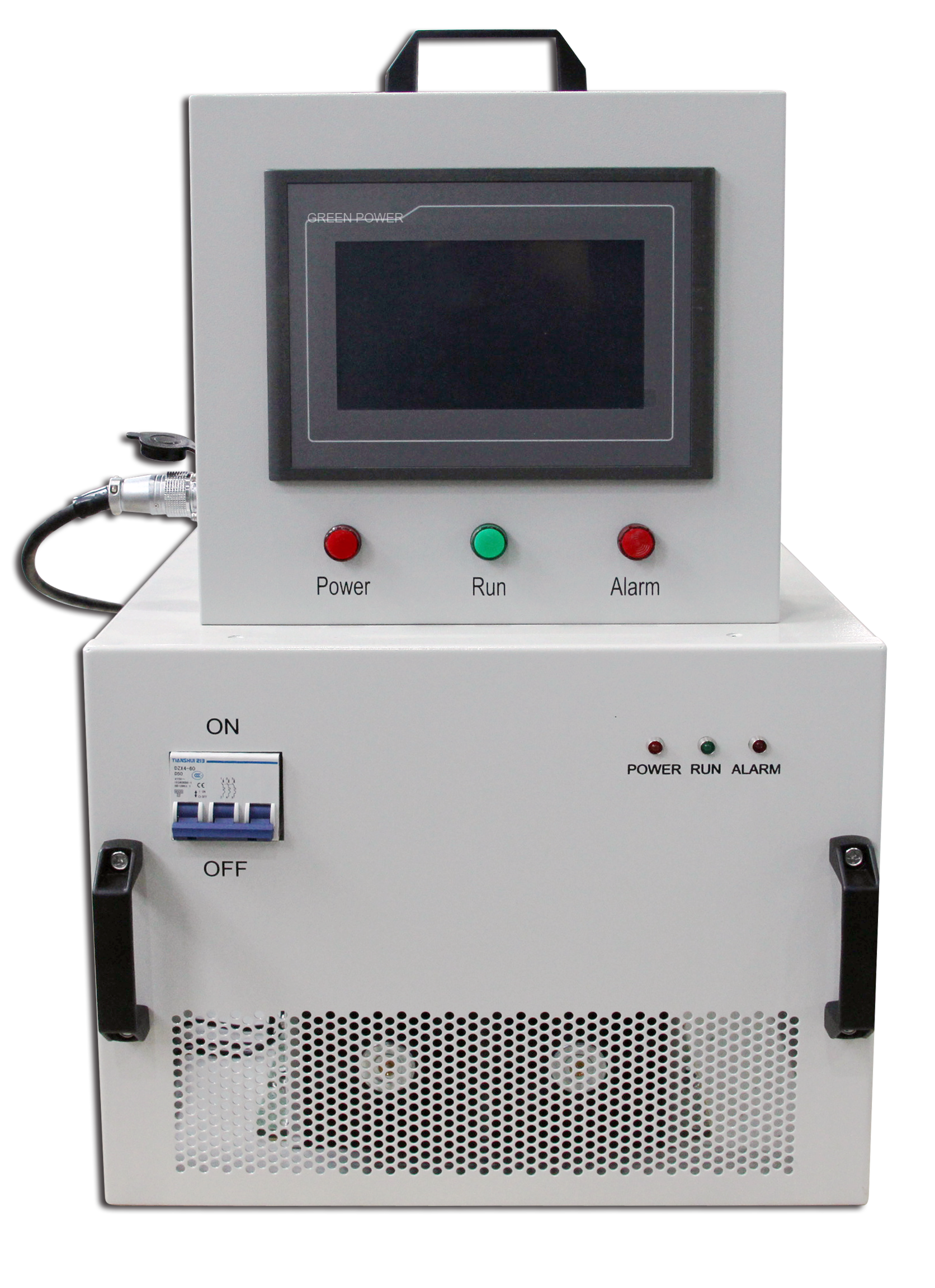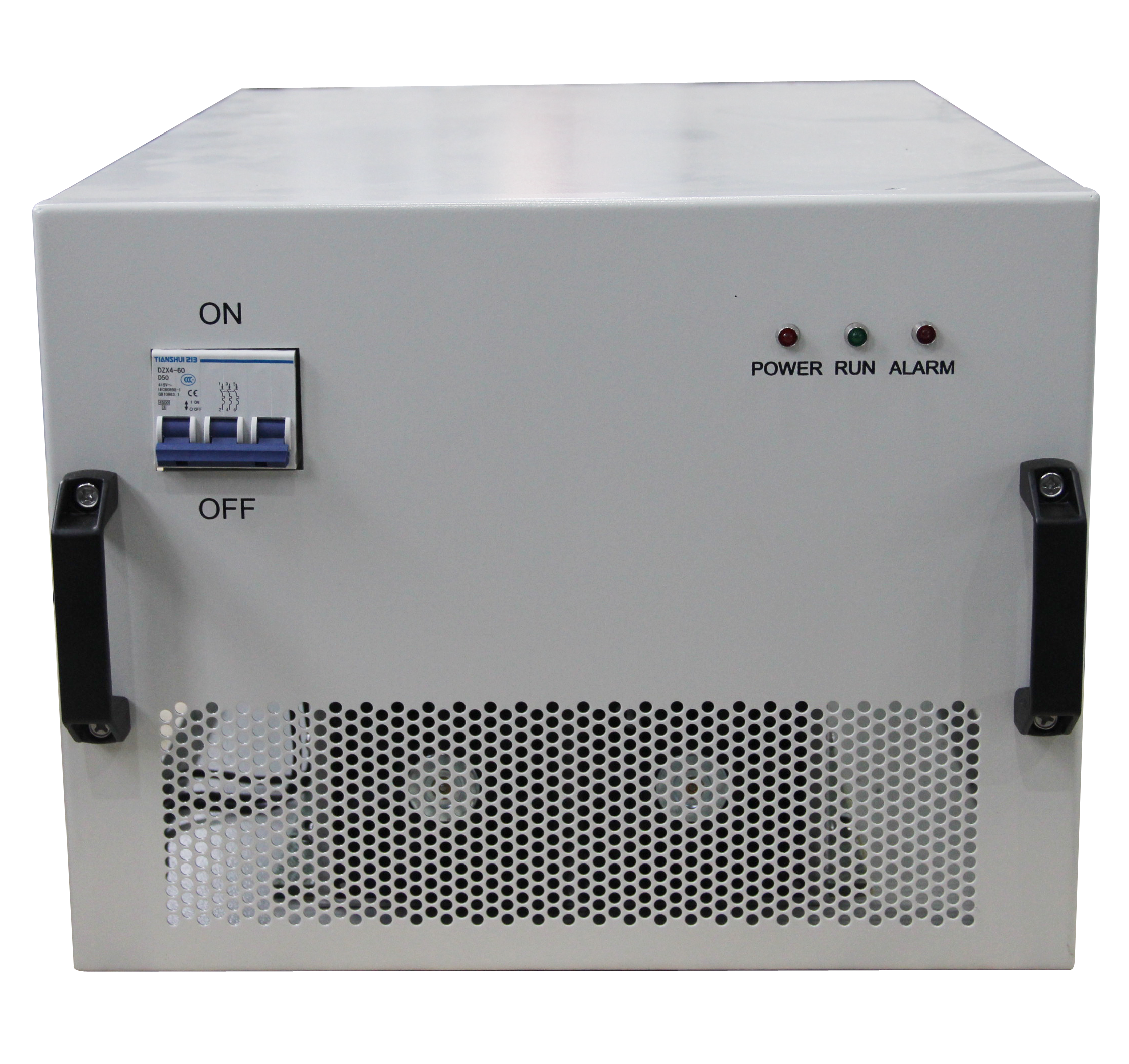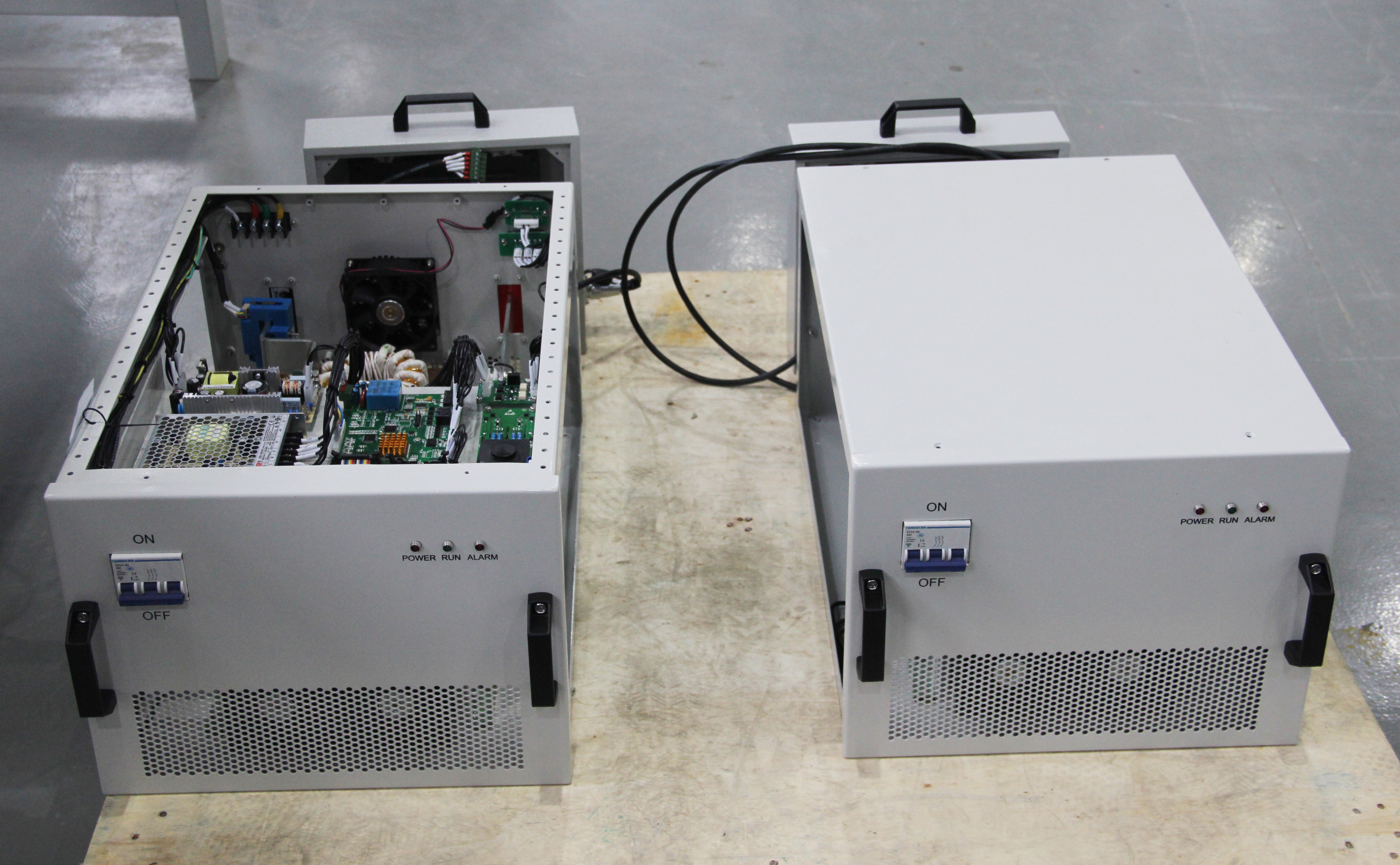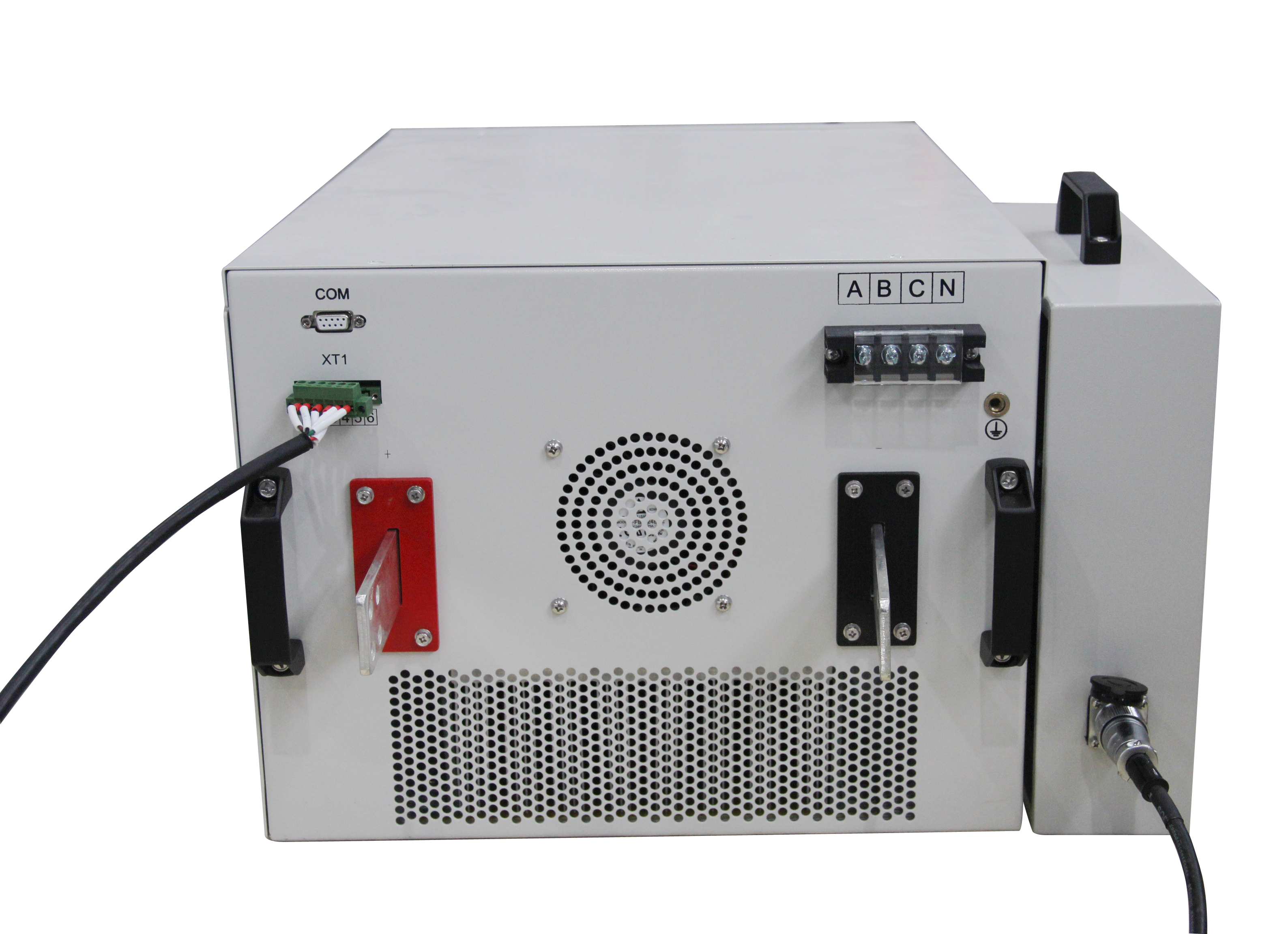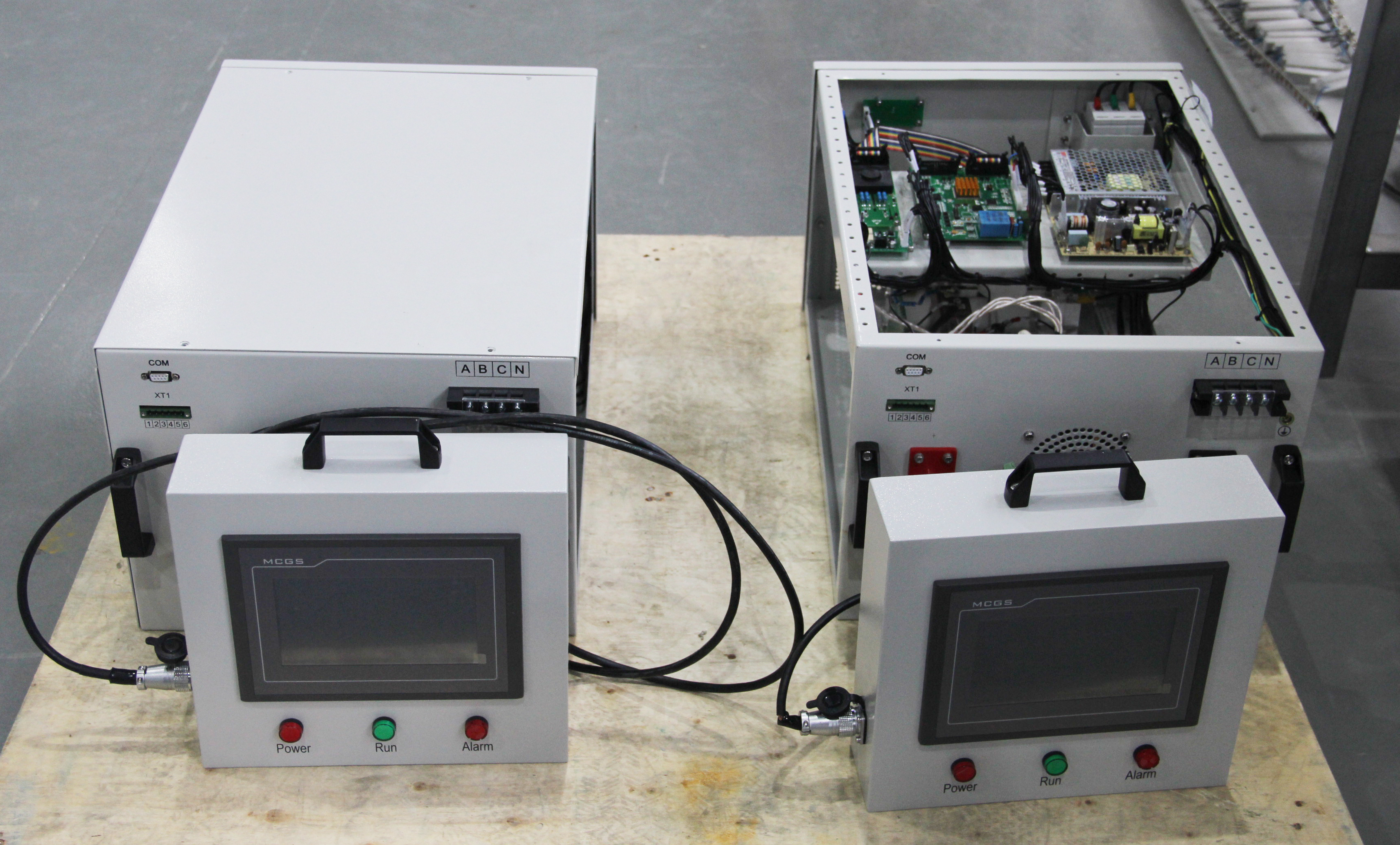 Price And Quantity
1 Set

1300.00 - 1680.00 USD ($)/Set
Product Specifications
500 Ampere (amp)

electroplating; plating

68 Kilograms (kg)

6000

Single

34-45 Celsius (oC)

IGBT,Drive board,control board,Fan

0-500 Ampere (A)

340-480 Volt (V)

500 Ampere (amp)

6000 Watt (w)

34 Celsius (oC)

Power supply

Single Phase

90%

<65 db
Trade Information
Shanghai,Tianjing,Beijing,Guangzhou

Paypal, Western Union, Telegraphic Transfer (T/T), Letter of Credit at Sight (Sight L/C), Letter of Credit (L/C)

600 Set Per Month

6-8 Week

Contact us for information regarding our sample policy

Polywood package

CE Certification
Product Description
This powerful Aluminium Anodizing Rectifier is designed for the harshest environments. We combine the compact design and easy access advantages of a cabinet construction with the almost completely sealed enclosure of a tank design. Due to its higher cooling efficiency of water in comparison to air, it is even more compact than air-cooled SCR systems.

Application: Anodic oxidation of Aluminum, Aluminum hard anodizing, Titan Anodisation and Pulse

Aluminum Anodizing Pulse Rectifier Main Features

DC or pulse output
Modular structure
DSP digital micro processor controller
Touch panel HMI
Compact size
Allow high current (40kA) and voltage (200V DC)
Easy connecting PLC for remote control
Easy maintain and troubleshooting
Main technical parameters
Input voltage

3 phase 380VAC
50-60Hz

Output DC current

18000A

Output DC voltage

30V

Output regulation range

0-100% of max current or voltage

Control accuracy

1/1000 of max current or voltage

Operation Mode

Constant current and constant voltage, constant power

Ripple

>3% on request

Efficiency

>90% (typ.) @ rated load

Degree of Protection

IP44 for water cooling, on request

Power factor

>0.93 @ rated load

Insulation grade

B

Working mode

100% 24 hours continuous running

Alarm type

Audible and visual alarm

Cooling method

Water cooling

Available Interfaces with PLC

Analogue 0-10V
Analogue 4-20mA
RS485(MODBUS)
RS232
Profibus-DP
Profinet

Operation Modes

Manual, Automatic

Protections

Short circuit protection
Over/under input voltage protection
Driving protection
Over heat protection
Over current protection
Over voltage protection
Hard Anodizing Rectifier Solution

Aluminum, Titanium hard anodizing process always needs a higher voltage than decorative anodizing process, we provide custom design for hard coat anodizing rectifier, titanium anodizing rectifier:

Output current and voltage make a custom design
Support setting and implementing up to 20 process curve
Support up to 20 step process setting in one process curve
Record real time step current, voltage, anodizing time process information
Provide custom design output different waveforms
Customer Benefits of Green Power Anodizing Rectifier

High Reliability

A loss of power can result in tremendous loss of production; the anodizing industry cannot allow any compromise on the reliability of the power supply. Protection measures (like high voltage absorbing circuit) adapted to protect components in case of any power shortage. This rectifier has fully digital control system, anti-jamming and strong ability to resist strong magnetic field and highly reliable. Using high precision current sensor as feedback control it improves the reliability of the system operation by using optical fiber transmission thyristor trigger pulse signal, which suppresses the magnetic-field interference and improves the control system of the electromagnetic compatibility to ensure stable operation of the system. This set of power system components use international famous brands with high quality and make a strict inspection to the device, and also, fully guarantee the reliability of the equipment.

Power Saving

Saves energy and increase revenue, electrical energy is a costly and valuable resource and one of the major cost factors. Therefore we have spent years tuning its systems to provide utilities with the highest efficiency and lowest electrical loss. Our solution is based on design criteria that all result in energy savings; optimized transformer and power supply design, customized selection of semiconductor and power fuse, power supply connection, shortest possible transformer, custom design to keep current density in power conductors and DC isolators low.

High Output Stability, High Control Accuracy

High stability and high accuracy (default <1%) ensure high quality anodizing products. We use USA TI Company's DSP chip, programmable full digital control system, trigger pulse features, using the military level pulse transformer, Pulse asymmetry degree ≤0.1 °, and Pulse leading-edge steepness ≤1uS. This controller is equipped with a communication interface and can communicate with PLC directly, ensuring system response time and processing precision.

Low Output Ripple

Low ripple (default <5%) ensure high quality electrowinning, the optimal transformer adopts 6/12/18/24 pulse rectification, through thyristor, control angle gets lower ripple with fully conducted condition.

High Power Factor

High power factor reduce reactive power, transformer's capacity and line current. Thyristor control angle are controlled between 12 to 25 degrees during system operation, when thyristor control angle is less than 12 degree, the system send tap changer up shift signal; when thyristor control angle is greater than 25 degree, it send downshift signal. The signal of up shift and downshift are automatically controlled by the power supply or switched manually, to improve power factor and reduce harmonic content. Longer lifespan of more than 25 years and reduce investment. Reasonable design, high quality parts and materials, excellent craftwork all this ensure high reliability of the power supply.

Friendly HMI

Intelligent and convenient operation and monitor, touch screen control, operation and display. It has convenient forming industrial network, analog signal, RS485, Profibus communication, and convenient remote control.

Customer Benefits of digital micro controller

Consistent high stability in long time, not like analog control resistance and capacitor that may change value causing control reliability to reduce after some time
High control accuracy of up to 1/1000 of max current or voltage
Protection self diagnosis and also, alarm protection that automatically appears on touch panel, easy for troubleshooting
Timer counting, stop running when times up
Ampere-Hour counting
You can preset up to 20 process curves, once you choose one process curve, the rectifiers auto run as per the preset process curve
One process curve, you define V or A value and step process time, auto running based
Support soft start and stop time setting
Fast responding speed
Only reprogramming to DSP, do not need to change hardware like analog control
Smart communication with PLC, RS485, Profibus, Profinet communication optional, 4-20mA/0-10V signal
Adapt to different loads

Customer Benefits of touch panel HMI

Green Power touch panel solution will help you fully control the rectifiers and your business, using one touch panel realize all controls and displays, say goodbye to separate control systems. You can control up to 10 rectifiers in one touch panel and up to 20 different processes in one touch panel, you can put touch panel on the rectifiers for local control or put away at a distance for remote monitoring.

Full information of the rectifier running status on touch panel

All operations on touch panel
Notify operator's protection type automatically for easy troubleshooting
Set protection parameters: protection value, alarm or alarm + rectifier stop mode for difference protection separately
Set constant voltage or current
Record history running data
Record history protections
Programmable for custom design
Different language available
Aluminum anodizing pulse rectifier Operation Conditions

Location: indoor use only
Ambient temperature: 0℃ ~+40°C
Relative humidity: ≤90% (relative to 20±50℃)
Power requirement, AC nominal voltage+/-10%, 3 phase 4 line, 3 phase imbalance less than 5, and meet national electricity quality standard.
Water input temperature (water cooling): 20-35℃
Altitude is less than 2,000 meters (specify if higher than 2000m)
There should not be excessive amount of explosive, dust, and corrosive gas in the air
The installation place should not have severe vibration, the vertical gradient should not exceed 5%
The seismic intensity of the installation site should be less than 7 on the Richter scale
Saturated vapor pressure: daily average value is less than 2.2x10-3M pa, monthly average value is less than 1.8x10-3Mpa
Other Products in 'SCR Rectifier' category